Fitness Redefined!
Workouts you'll love, with people you'll love working out with.

24 Hour Access Available
2 convenient San Diego Locations!
Kearny Mesa Location
4250 Pepsi Dr.
San Diego, CA 92111
Mission Valley Location
5841 Mission Gorge Rd. H,
San Diego, CA 92120
Tell us a little bit about yourself?
I've been a dental hygienist for 30+ years, married for 26 years to Dave, have two children Lauren-21, Chris-19 and I met my husband during pilot's license training…
[Read More] 
Tell us a little bit about yourself?
Well, I have 3 brothers, 3 sisters and a mother and father. I am second to the last one. So that makes me the baby girl of the family. All of them including myself are over the age of 30. Now you're thinking,…
[Read More]
I started attending CrossFit ATR seven weeks ago and I'm feeling the best I have felt in a long time. I suffered from constant headaches due to high blood pressure and high cholesterol. Last year, my doctor told me I either needed to get in shape or start taking blood pressure pills. I
purchased a Peloton and did that 4 to 5 times a week for almost 6 months. Even though I lost 15 pounds, the headaches continued and I hit a plateau with the weight loss.
That's when I decided to look into other workouts. I tried HIIT classes but that wasn't cutting it since it was just mostly cardio which I had already been doing. A friend of mine recommended I start to lift weights but I had no clue where to begin since I had never lifted weights in my life. My friend convinced me to join CrossFit ATR and it has literally been life changing. I recently went back to my doctor for my yearly check up and he was in shock with my progress. My blood pressure is back to normal levels and most importantly, my headaches are gone. And as an added bonus, I have lost 13 lbs in the past 7 weeks and 2 inches from my waistline.
I think the biggest difference between ATR and other workout classes is the incorporation of weightlifting and the personal attention the coaches give everyone. The coaches are there step by step with you and scale everything for all fitness levels. I normally take the noon class and there are all types of people there. From 10 years experience to beginners like me. One of the cooler parts about this gym is how friendly, helpful and encouraging everyone is.
ATR itself is very spacious and has several workout stations. The workout equipment is in good shape and they recently put in new floors. There is plenty of parking and 5 individual showers.
Overall, I feel this is the best deal in San Diego and would recommend it to everyone. Special shout out to the awesome coaches who have helped me transform my health and body in just a couple of months.
-Miguel Parra
CrossFit ATR at a Glance

Through fitness, it is our goal to guide you toward a vigorous, supportive, and healthy lifestyle!
Located in San Diego, California, CrossFit ATR provides outstanding programs for CrossFit,  Balanced Strength and Conditioning, Competition, Mobility Coaching, and Sports Therapy; all housed within an exceptional facility.
CrossFit is for EVERYONE. Any workout can be scaled or modified to meet individual abilities regardless of fitness levels, and our coaches can help recommend scaling that suits your needs. Don't be intimidated. Our community fosters your growth every step of the way. Stop by and witness a class, or sign up and schedule a free introductory meeting.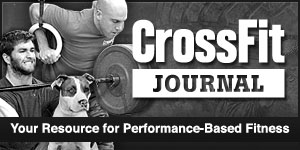 For more information regarding CrossFit ATR, please feel free to drop us a message!!
Kearny Mesa Location
4250 Pepsi Dr.
San Diego, CA 92111
Mission Valley Location
5841 Mission Gorge Rd. H,
San Diego, CA 92120