Kim McGrath, PhD, CISSN | kim@modus-energy.com | https://www.modus-energy.com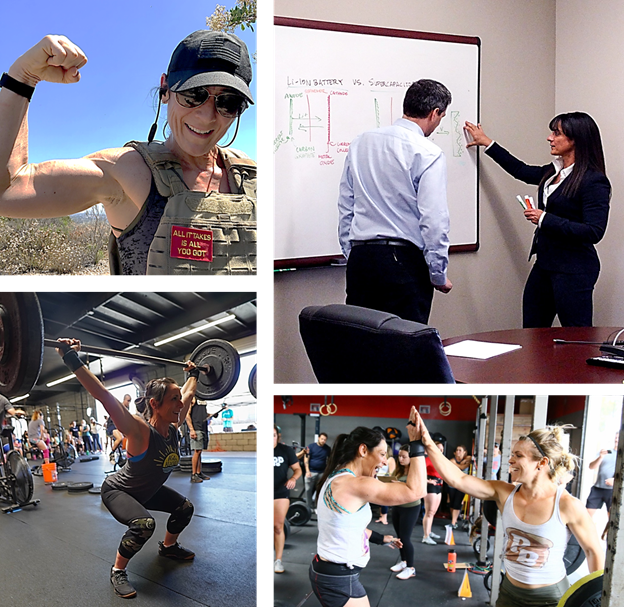 Kim spent nearly two decades as a leader in global corporate business development and marketing in high-tech firms. Between heavy travel, deadlines, and spending time with family, she found it extremely challenging to find the time to eat healthy and exercise. After being fed up with being overweight and stressed out by repeated failures with popular "diet" programs, leveraging her technical background she educated herself in the science of nutrition and transformed her lifestyle. Now, she is passionate about helping others achieve the same success. Her clients range from those looking to adopt healthier habits and lose weight to advanced athletes seeking optimization. With an intimate coaching style that combines customized programs with mindset development, Kim's clients have a high long term success rate.
Kim loves CrossFit, trail running, and has completed some of the most elite multi-day tactical endurance events across the country – through this training, she has developed the mental toughness and growth mindset habits which she directly applies into her nutrition coaching.
Kim is a Sport Nutrition coach certified by the International Society of Sports Nutrition (CISSN), has a PhD in Chemistry from the University of Southern California, and an MBA from UC Irvine.