CrossFit ATR, CrossFit ATR North – CrossFit
Pertinent Information:
This week is "Pro-Wrestler Week" at ATR, to commemorate WWE's biggest event of the year, Wrestlemania. This is the 35th Wrestlemania in WWE history and takes place Sunday, April 7. The entire week we will have a wrestler-themed workout highlighting a hall of famer.
Warm-up
400m Run

50 ft. Banded Monster Walk

50 ft. Banded Backwards Monster Walk

5 Inchworms

10 Banded Low Ext. Rotations / side

15 GHD Hip Extensions

20m Sled Push

TOGETHER:

Empty Barbell Drills
Weightlifting
Hang Power Clean (3 every 1:30 for 6 sets)
Building up in weight throughout
Metcon
Goldberg (Time)
7 Rounds of:

7 Hang Power Cleans (155/105)

8 D-Ball over Shoulder (40/30)

20m Sled Push (Sled +180/+100)
Goldberg had the biggest traps of all time so of course hang power cleans. D-Ball over his shoulder for his suplexes and one of his finishers was the spear so that's the sled push.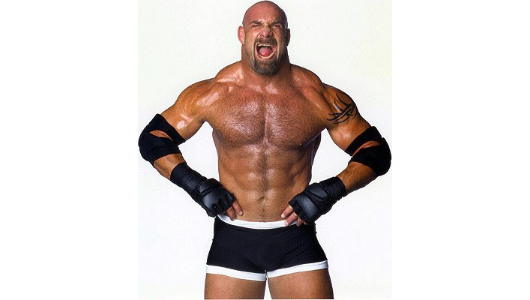 A Hall of Famer from the 1990s, Goldberg rose to fame in WCW with a lengthy undefeated streak in singles competition from 1997-98, which was considered the longest winning streak in professional wrestling until Asuka in 2017